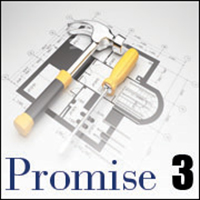 Our staff and professionals at Room By Room promise that we will always prepare a detailed work order and contract for your project. Our contracts include a thorough description of the work that is being performed as well as what is and is not included. We will work out a schedule that makes sense for everyone. We promise to explain each step of the process so you know what to expect. We promise to work with you through the entire project. We promise to provide a written change request prior to performing any additional work which could affect the final the design or cost of the job. When applicable, we promise to work with any Architect or Designer involved with your project. We promise to help you prepare and plan for your project.
My View
Over the years I have witnessed so many people start a project without any real plan of attack. Needless to say, these projects turn into a complete mess and our company is hired to come in and clean them up. Too often homeowners hire the company or contractor who gives them the lowest price. Unfortunately, many of these contractors are not organized; too many of them do not have the experience or they lack an understanding of how important it is that you have a detailed plan. They do not understand that if you do not have a solid plan, clients will have stress and aggravation on their project. This leads us to our 3rd Promise.
If you hire Room By Room we promise to carefully plan and prepare for everything we do.
Sincerely,
Tom Scanlon
President