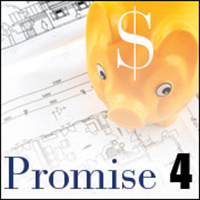 Room By Room – Total Home Remodeling will respect your budget and will always give you a fare, honest, realistic and extremely competitive quote in writing. Once we sign a contract we will deliver what we have written. We promise that we will not increase the price of your project unless you modify the amount and scope of work. We promise that we will provide you a written "Change Request" for your approval before performing any extra work that would cost more money. We promise to sit down with you and clearly explain our bid for the work. We promise to help you stay within a realistic budget. We also promise to be honest with you and to directly tell you if we can not do a job within your budget.
My View
How many times have you heard this: "We hired a contractor to do work on our home, we were quoted one price when we started, when the job was done, we ended up paying way more money." How does this happen? Maybe the contract was too vague, the contractor added extra charges for every little item or minor change (also known as "nickel and diming you,") or your original quote was purposely to low so you would hire that contractor and once they started the work, you felt you had no choice but to pay them more. The list of reason can be endless; that is why we have Promise number 4.
We promise to fully respect your budget.
Sincerely,
Tom Scanlon
President